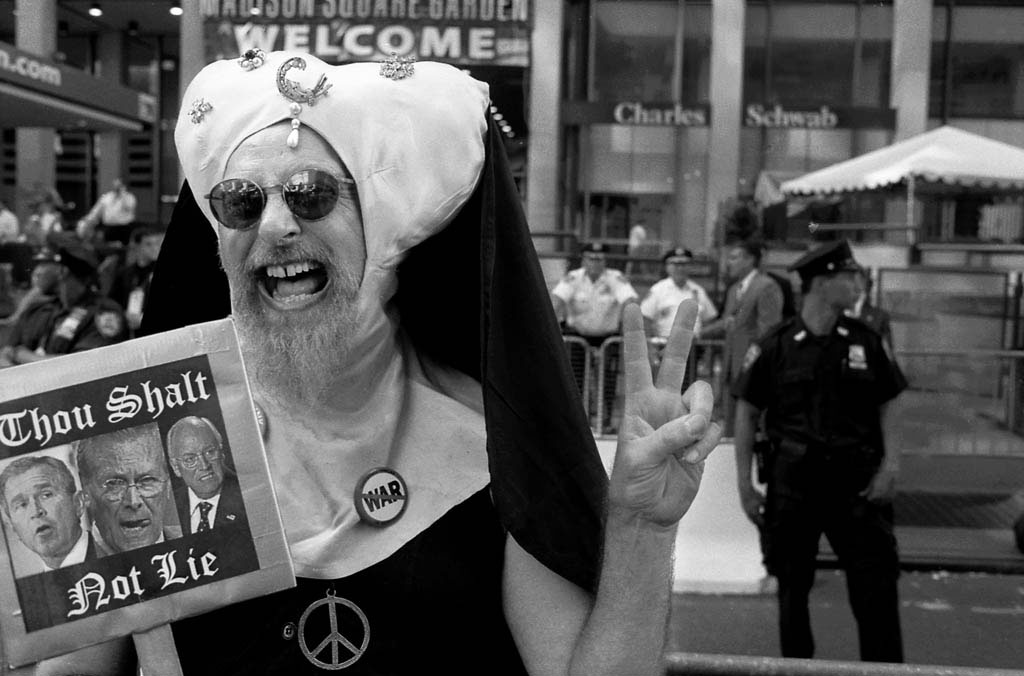 While covering Pride events in the 1990s, I found myself especially drawn to the gay rights activists, and i began to cover demonstrations for/ against various causes. By 1997, I had declared Activists a project, and I covered every event I could without regard for the purpose. I always said, "I don't care if they're protesting a convenience store over the price of peanut butter cups."
I worked on the project for four years, had a gallery show, and that was supposed to be it, but I couldn't let it go.
I had just moved back to New York when the 2004 Republican National Convention rolled into town along with hundreds of thousands of protesters, and it was officially back on.
There have been notable gaps in the timeline, but I always return to it.
After covering the 2016 party conventions and the 2017 inauguration, I said I was done, but I was still at it as recently as the 2022 protests involving the overturning of Roe v. Wade.